Pollinator Introduction Kit
---
---
Save $33 over the price of purchasing these 3 items indivdually! We are offering this new kit to help you create an environment that will be pollinator-friendly for years to come. Included in the Pollinator Introduction Kit:

Pollinator-Palooza Seed Mix, 1000 sq ft - We designed this seed mix in cooperation with the "Bring Back the Pollinators" campaign of the non-profit Xerces Society. In addition, we donate 5% of the profits from sales of this seed mix to Xerces. To introduce more pollinator-friendly plant diversity, this uniquely diverse, 100% North American native mix includes species that produce not only nectar but the habitat that pollinators require for survival. This shortgrass mix boasts grasses and most wildflowers at 3', with some flowers reaching 5' at maturity and full bloom. Bloom times progress spring through fall. It is for full to part sun and medium soils. Although some of the native plants in this seed mix have ranges that extend beyond zones 3-7, the majority will do best in this zone range. For more detailed information please see the RANGE MAP for each species. Pollinator-Palooza's blend of flowers and grasses will be equally appealing to humans and insects. A pamphlet on how to hand-sow our small area seed mixes is included.
Native Bee Nesting Shelter with tubes - 12" long, 9.25" tall and 7.5" wide, made exclusively for Prairie Moon, by Timber Wolf Woodshop in Illinois, using quality-grade U.S. pine. With all joints glued and nail holes filled, the Native Bee Nesting Shelter will provide a viable nesting site for native bees, and a fixture of interest and enjoyment, for many years.Each Native Bee Nesting Shelter includes 200 closed-end paper nesting tubes, which are 100% U.S. Made in Michigan. The paper tubes are 6" long and packed in a range of diameters (6,7 and 8mm), to accommodate a variety of native bee species. Also included is a stainless steel hanging loop (not attached) and directions for preparing and maintaining your native bee house (download the pdf).
The Xerces Society Guide to Attracting Native Pollinators - Protecting North America's Bees and Butterflies
- Organized in four parts (Pollinators and Pollination, Taking Action, Bees of North America, and Creating a Pollinator-Friendly Landscape),
Attracting Native Pollinators
provides a thorough introduction of pollinators and pollination biology, while promoting strategies to benefit native pollinators through strengthening the quality of habitat and land management.
Attracting Native Pollinators
provides a vital framework for strengthening the understanding and conservation of our imperiled pollinators and is an excellent guide and reference book for land owners, managers, landscapers, farmers, gardeners and students alike. 372 Pages
We are NEONICOTINOID-FREE. Learn more...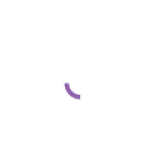 *PLEASE NOTE: we are a mail order nursery and have no retail facilities, but you may pick up your order if prior arrangements are made. Pick up orders are subject to **MN Sales Tax.
Shipping & Handling Charges
TOOL SHED and BOOKS have the shipping fee included in the cost of the item. In other words, they SHIP FREE!
**MN State Sales Tax of 7.375% is applied for orders shipping to Minnesota only.
Shipping Season
SEED, TOOLS and BOOKS are sent year-round. Most orders ship within a day or two upon receipt.
Delivery
We ship using USPS, UPS and Spee Dee.
FOR MORE DETAILED SHIPPING INFORMATION, INCLUDING CANADA SHIPPING RATES (SEED ONLY), PLEASE SEE 'SHIPPING' AT THE FOOTER OF THIS WEBSITE.
Details
Sun Exposure

Full, Partial

Soil Moisture

Medium-Wet, Medium, Medium-Dry

USDA Zones

3-7

Catalog Number

POLINT