Native Bee Nesting Tube Refill
---
---
CHOOSE FROM 2 SIZES. 20 tubes to refill our Small Native Bee Nesting Shelter, or 200 tubes for multiple sites around your property. These cardboard tubes are 100% U.S. Made in Michigan. The closed-end paper tubes are 6" long and packed in a range of diameters (equally distributed 6,7 and 8 mm), to accommodate a variety of native bee species.
To prevent disease old tubes should be phased out after two years. Tubes designated for replacement should be placed in a dark container or box with a single 3/8" hole drilled in the bottom. This container should be hung next to the freshly cleaned and re-stocked nesting shelter. Bees that have not yet emerged will crawl out of the exit hole to find a new nest hanging close by. Each order comes with a detailed instructions pamphlet

Shipping fee is included within the contiguous US.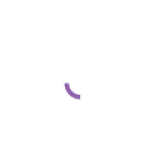 *PLEASE NOTE: we are a mail order nursery and have no retail facilities, but you may pick up your order if prior arrangements are made. Pick up orders are subject to 7.375% MN Sales Tax.
Shipping & Handling Charges
TOOL SHED and BOOKS have the shipping fee included in the cost of the item. In other words, they SHIP FREE!
Shipping Season
SEED, TOOLS and BOOKS are sent year-round. Most orders ship within a day or two upon receipt.
Delivery
We ship using USPS, UPS and Spee Dee.
FOR MORE DETAILED SHIPPING INFORMATION, INCLUDING CANADA SHIPPING RATES (SEED ONLY), PLEASE SEE 'SHIPPING' AT THE FOOTER OF THIS WEBSITE.
Details
Catalog Number

TUBES-M