Native Bee Nesting House with Tubes
---
---
This Native Bee Nesting House is made in the US. It measures 8" long x 2" tall x 2" wide, and includes 15 closed-end natural reed and cardboard nesting tubes. The tubes are 6" long in a range of diameters to accommodate a variety of large and small native bee species. There are over 4000 species of native bees in North America, of all sizes and they need a nesting hole that is just the right size for them. Tubes should be replaced after 2 years.
Refill tubes are available.
A pre-cut screw mounting hole is in the back of the bee shelter for mounting on standard screw sizes. The dark green color blends well with the environment. All native nesting shelters are important, but other creations, such as drilled blocks of wood, do not allow you to inspect your bee's health. The sturdy plastic is recyclable where PVC is accepted. This house is a viable nesting site for native bees, and will quickly become a fixture of education and enjoyment for many years. Each order comes with a detailed
instructions pamphlet
.
Shipping fee is included within the contiguous US.
Environmental stresses are pushing many of our native pollinators to the edge of ecological collapse. The affects of habitat loss, fragmentation, alien species, climate change and pesticide use are negatively impacting pollinators in substantial and rapidly increasing ways. You can begin helping pollinators right away by conserving native habitat, gardening with native plant species, avoiding pesticide use, and by providing native bees with secure nesting sites. Whether setting up dedicated bee houses like this, or simply leaving open soil and deadfall for bees, your assistance in fostering nesting habitat is key to curbing the decline of native pollinators. Additional resources regarding native pollinators can be found through the Xerces Society for Invertebrate Conservation website at
xerces.org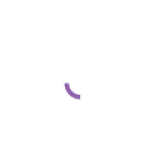 *PLEASE NOTE: we are a mail order nursery and have no retail facilities, but you may pick up your order if prior arrangements are made. Pick up orders are subject to **MN Sales Tax.
Shipping & Handling Charges
TOOL SHED and BOOKS have the shipping fee included in the cost of the item. In other words, they SHIP FREE!
**MN State Sales Tax of 7.375% is applied for orders shipping to Minnesota only.
Shipping Season
SEED, TOOLS and BOOKS are sent year-round. Most orders ship within a day or two upon receipt.
Delivery
We ship using USPS, UPS and Spee Dee.
FOR MORE DETAILED SHIPPING INFORMATION, INCLUDING CANADA SHIPPING RATES (SEED ONLY), PLEASE SEE 'SHIPPING' AT THE FOOTER OF THIS WEBSITE.
Details
Catalog Number

BEEHOUSESM-M