Classic Tallgrass Prairie Garden
38 plants
---
---
Please check back December 2021 to pre-order for Spring 2022!
For medium to dry soils and near full sun exposure. Heights range from 4-7 ft. 14 species.

The tallgrass prairie is one of the most endangered ecosystems on the planet. Re-create a piece of it with these tough plants that have evolved to tolerate high winds, difficult soils such as clay, and periods of drought. Your 38-plant garden kit will explode with color and texture in July and August, typical of a natural prairie. Included with each order, full-color
Planting and Care Instructions
and our Kit
Planting Layout Suggestions.
Tray details:
• Each of the 38 plant cells are 5" deep x 2" wide at top
• At least 1 tag per species will be provided
• Recommended spacing is one plant / 2-3 sq. ft.; kit covers approx. 75-100 sq. ft.

*Please note: We encourage early ordering! Some species may sell out before the shipping season begins. For the Garden Kit trays we may need to substitute appropriate species without notice due to shortages later in the season or unforeseen greenhouse failures.
2 Questions asked on Classic Tallgrass Prairie Garden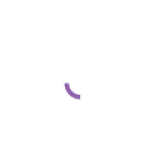 Q
Liz • January 26

Do these self seed for next year and if so are any of them poisonous for grazing animals such as horses?
A
Prairie Moon • January 30

All of the species in this kit are perennials and will come back from their roots each year. They will also set seed and gradually fill in the planted area. None of these plants are poisonous for grazing animals. However, we are not experts on grazing components and encourage you to reach out to your extension office.
Q
Rebecca • January 22

What is the tray and box size that I would receive?
A
Prairie Moon • January 25

Hi Rebecca, Great question! The tray is 12x21x5" and the box is 12x21x10".
Potted Plants:
Trays (38 plants) leave our Midwest greenhouse based on species readiness (well-rooted for transit) and based on order date; shipping begins early-May and goes into June. Each of the 38 plant cells are 2" wide at top x 5" deep; ideal for deep-rooted natives. Full-color tags and planting instructions/care are included with each order.
For the Garden Kit trays, we may need to substitute appropriate species without notice due to shortages later in the season or unforeseen greenhouse failures.
Shipping & Handling Charges:
For Potted Plant orders $50.00 and under: $7.50
For Potted Plant orders over $50.00: add 15% of the total plant cost.
We ship potted trays with UPS, and SpeeDee in the Midwest, so we must have a street address. Long-distance shipments (to the East Coast and West) taking 3 or more days are
only
shipped on Mondays to prevent plants from drying out over the weekend. If you are ordering during the shipping season, please allow at least one week for us to process your order.
Orders ship only when all species in the tray are transit-hardy, and then by order date, typically beginning early May and going into June. Potted plants are seedlings started the previous winter and growth is weather-dependant. Plants must be large and well-rooted enough to stay in their cells during shipment. Our greenhouses are located in the Upper Midwest, and due to the challenges of getting all the species in the Mix & Match and Pre-Designed Garden Kits transit-ready at the same time, we typically can't ship before early May. Earlier shipment requests will be considered on a case-by-case basis.

*We are unable to ship potted or bare root plants outside the contiguous US or to California due to government regulations.
Details
Sun Exposure

Full

Soil Moisture

Medium, Medium-Dry, Dry

Height

4-7 feet

Advantages

USDA Zones

3-8

Plant Spacing

2-3'

Catalog Number

CLASSIC-T