Wasps: A Guide for Eastern North America
by Heather Holm
---
---
By Heather Holm
Shipping fee is included (within the contiguous US).
You were young. You got stung by a wasp. It hurt —forever cementing your aversion to anything that looked like a wasp. But how much do you really know about them? Did you know that aside from pollinating native plants, wasps prey on crop-damaging insects, or that researchers use wasps to detect the invasive emerald ash borer? Learn why "the world could not afford to lose its wasps" with a book that teaches you everything you didn't know you were missing about these fascinating pollinators. The book includes five introductory chapters, followed by profiles of 150 wasp species from twelve families. It gives a detailed description of anatomy, life history, diet, nesting biology, and more. Learn about the diversity of rituals they practice for hunting prey and attracting mates. It also includes a native plant guide for eastern North America and chart of wasp-plant interactions. With range maps for every species and over 1000 striking photographs, this book is perfect for nature buffs and photography buffs alike. This is a book for academia or the home; professionals and beginner gardeners alike are sure to learn how to observe, attract, and support our imperiled native wasps from this easy-to-use guide. Hardcover • 412 Pages.
Wasps is the winner of five book awards:
2021 National Indie Excellence Award Winner: Nature
2021 National Indie Excellence Award Finalist: Environment
2021 Next Generation Indie Book Awards Finalist: Science/Nature
2021 Next Generation Indie Book Awards Finalist: Regional Non-Fiction
2021 Independent Publisher Book Award Silver: Nature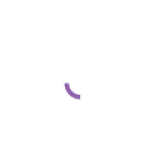 *PLEASE NOTE: we are a mail order nursery and have no retail facilities, but you may pick up your order if prior arrangements are made. Pick up orders are subject to 7.375% MN Sales Tax.
Shipping & Handling Charges
TOOL SHED and BOOKS have the shipping fee included in the cost of the item. In other words, they SHIP FREE!
Shipping Season
SEED, TOOLS and BOOKS are sent year-round. Most orders ship within a day or two upon receipt.
Delivery
We ship using USPS, UPS and Spee Dee.
FOR MORE DETAILED SHIPPING INFORMATION, INCLUDING CANADA SHIPPING RATES (SEED ONLY), PLEASE SEE 'SHIPPING' AT THE FOOTER OF THIS WEBSITE.
Details
Catalog Number

WASPS-B