Seed Mix Filler - Rice Hulls
---
---
Shipping fee is included (within the contiguous US).
To facilitate more even distribution of your native seed mix over your planting site, we encourage stirring a filler material in a container with your seeds prior to hand-sowing to bulk up the overall volume. This "spaces out" the seed in your handfuls from the mixture, enhancing wider distribution as you broadcast.
Material that can serve as a seed mix filler can be sand, sawdust, or potting soil. If a filler material is not readily available to you, we offer environmentally-friendly Par Boiled
Rice Hulls
at these approximate quantities:
~2 gallons (3.25 lbs) = for a 500 sq ft seed mix
~4 gallons (6.5 lbs) = 1000 sq ft seed mix
~10 gallons (13 lbs) = 1/8 acre seed mix
2 Questions asked on Seed Mix Filler - Rice Hulls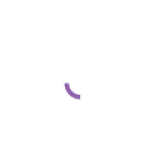 Q
Teri • January 8

what is the recommended ratio of rice hulls to seed?
A
Prairie Moon • January 9

We recommend about 1/2 to 1 bushel of filler for every 1000 sq ft seed mix. Unsure what measurements are in a bushel? Me too! :) 1 bushel = approx 8 gallons. Our 1000 sq foot seed mixes come in a bag about the size of a paper lunch sack, so you are bulking up that native seed quite a bit by adding a 5 gallon bucket, or more of filler before hand sowing!
Q
Becky • May 24

If I'm using sand, sawdust, or potting soil as filler, how much do I need for your Tallgrass exposed clay subsoil 500 sq foot mix?
A
Prairie Moon • May 26

Hi Becky. I think roughly a 5-gallon bucket of sand or sawdust would do the trick. We say to use one-half to one bushel of filler per 1000 square feet. A bushel equals eight gallons or 1.24 cubic feet, so you need about 4 gallons.
*PLEASE NOTE: we are a mail order nursery and have no retail facilities, but you may pick up your order if prior arrangements are made. Pick up orders are subject to 7.375% MN Sales Tax.
Shipping & Handling Charges
TOOL SHED and BOOKS have the shipping fee included in the cost of the item. In other words, they SHIP FREE!
Shipping Season
SEED, TOOLS and BOOKS are sent year-round. Most orders ship within a day or two upon receipt.
Delivery
We ship using USPS, UPS and Spee Dee.
FOR MORE DETAILED SHIPPING INFORMATION, INCLUDING CANADA SHIPPING RATES (SEED ONLY), PLEASE SEE 'SHIPPING' AT THE FOOTER OF THIS WEBSITE.
Details
Catalog Number

PBRH