You Can Sow Seed in the Snow!
Winter, even when snow covers your site, is a great time to sow native seed. Planting in winter gives Mother Nature time to stratify seeds through natural freeze-thaw cycles. This stratification process is needed for most wildflower seed to break dormancy and germinate in the spring. Any day through late February on which you can walk around your prepared planting site with relative ease and comfort is potentially a great day to broadcast seed.

You can sow your seed right on top of the snow, but the key is to sow on the right KIND of snow. Plant your seed on fluffy, damp, packable snow. This way, when you sow your seed it will slightly sinks into the snow. Avoid sowing seed on top of icy, crusty snow or it will blow around easily in the wind.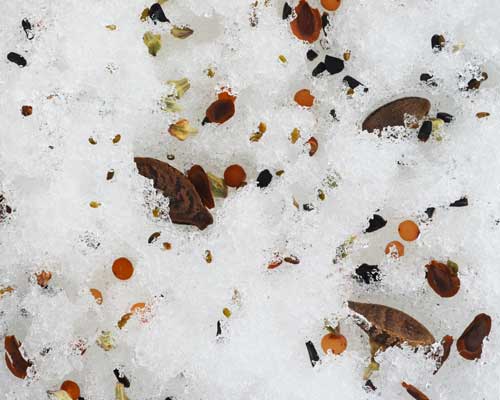 Winter sowing into snow also makes it easier to see where you spread the seed so you get a nice even distribution of your mix.

Don't put off your seeding until next year; grab your mittens and go snow sowing!

Before you sow any seed, you must prepare your site. Visit our site prep guide here.

For more about how to hand sow a seed mix, see this how-to guide.