---
---
Mycorrhizal Inoculum for Exposed Subsoil, sold by the lb.
For use on sites where topsoil is missing or highly disturbed from construction or erosion. The mycorrhizal fungi forms a symbiotic relationship with most species of plants, allowing healthier growth.

Store under cool, dry conditions (refrigerator) if not using immediately. Do not expose to direct sunlight for long periods of time. CAUTION!: Always wear a dust mask when handling.

Nursery Medium: Evenly blend 5 lbs per cubic yard.

Seeding Rates: Use 1.4 lbs per 1,000 sq ft, or 60 lbs per acre.

Broadcast and Till (see photos): Evenly distribute over area (if applying at the same time of your native seed, inoculant should go on after seed). Cover the exposed seed and inocululant with light raking or apply a light cover of topsoil or other organic matter.

Hydroseeding: Apply in the first pass with seed and a controlled release or organic fertilizer. A second pass with mulch to lightly cover the exposed seed and inoculant is recommended.

Seed Drilling: Incorporate in the soil at a depth set for native seed.

Row Crop: Side dress seed furrows or transplants at rates of 5 - 8 lbs./acre on 30 - 40 inch spaced rows.

$15 is per lb. price; call for special pricing over 20 lbs. Shipping fee is included (within the contiguous US).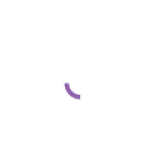 *PLEASE NOTE: we are a mail order nursery and have no retail facilities, but you may pick up your order if prior arrangements are made. Pick up orders are subject to **MN Sales Tax.
Shipping & Handling Charges
TOOL SHED and BOOKS have the shipping fee included in the cost of the item. In other words, they SHIP FREE!
**MN State Sales Tax of 7.375% is applied for orders shipping to Minnesota only.
Shipping Season
SEED, TOOLS and BOOKS are sent year-round. Most orders ship within a day or two upon receipt.
Delivery
We ship using USPS, UPS and Spee Dee.
FOR MORE DETAILED SHIPPING INFORMATION, INCLUDING CANADA SHIPPING RATES (SEED ONLY), PLEASE SEE 'SHIPPING' AT THE FOOTER OF THIS WEBSITE.
Details
Catalog Number

AM120-M