---
---
Save 12% by purchasing these 3 items as kit + FREE SHIPPING! MAKES A GREAT GIFT!
Included in the Harvest Helper Kit:

The Seed Savers Apron : A hands-free must when collecting seed from your garden or prairie. This unique seed apron is hand-made in Wisconsin and features rounded and double-stitched seams for strength and easy cleaning. A rigid wire, that is hand-welded in Wisconsin, makes the wide-mouth opening, and a thick waist belt adjusts for comfort. The tough vinyl based fabric is waterproof and rinses out easily. Despite being so durable, it is very light at just 12 oz. It is 22" long, 15" tall, and the widest part of the wire opening is 11".
The Seed Saver's Apron was born from the gap we found in products on the market; there are cotton and nylon seed harvesting/collection bags, but nothing practical and lasting for the seed saver to take while collecting in gardens, fields, or woods. We have 30+ years' experience harvesting large amounts of seed, by hand, in all environments. We know the hobbyist needs a durable, hands-free, wide-mouth bag, that doesn't cause neck or shoulder strain, and is easy to clean at the end of the day.
Seed Harvesting Hook (small) : This small seed harvesting hook, or sickle, has been the first choice for harvesting, weeding, and edging for our Garden Crew for years. It has light serrations on a 4.3-inch stainless steel blade and a solid, non-slip plastic handle (5.75-inch), orange so as to prevent loss in the garden. It weighs only 2.9 oz, but is strong and will last for many seasons. The hooked blade provides powerful pulling cuts and the light serrations easily cut through stems, stalks and branches. This is also a great harvest tool for a variety of berries, vegetables and salad greens. The plastic handle and stainless steel blade meet the strict requirements placed on agriculture and food processing operations concerned with chemical and disease prevention. *To prevent cuts, gloves should be worn when using this tool! You may also want to bend the sharp tip of this hook like we sometimes do, depending on the job.
The Prairie in Seed - Identifying Seed-Bearing Prairie Plants in the Upper Midwest : By Dave Williams, program manager for the Prairie Institute at the Tallgrass Prairie Center at the University of Northern Iowa. Each of the 73 prairie species outlined in this book include photographs and descriptions of the plants in bloom and in seed, explains where the seeds are located, when ripening begins, when and how to harvest, along with tips on seed cleaning and storage. Reads like a field guide, with plants organized by the morphology of the seed head. This is a great book for people who are interested in collecting seed for prairie restorations and reconstructions. 118 pages.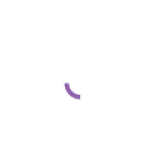 *PLEASE NOTE: we are a mail order nursery and have no retail facilities, but you may pick up your order if prior arrangements are made. Pick up orders are subject to 7.375% MN Sales Tax.
Shipping & Handling Charges
TOOL SHED and BOOKS have the shipping fee included in the cost of the item. In other words, they SHIP FREE!
Shipping Season
SEED, TOOLS and BOOKS are sent year-round. Most orders ship within a day or two upon receipt.
Delivery
We ship using USPS, UPS and Spee Dee.
FOR MORE DETAILED SHIPPING INFORMATION, INCLUDING CANADA SHIPPING RATES (SEED ONLY), PLEASE SEE 'SHIPPING' AT THE FOOTER OF THIS WEBSITE.
Details
Catalog Number

HARVKIT-M