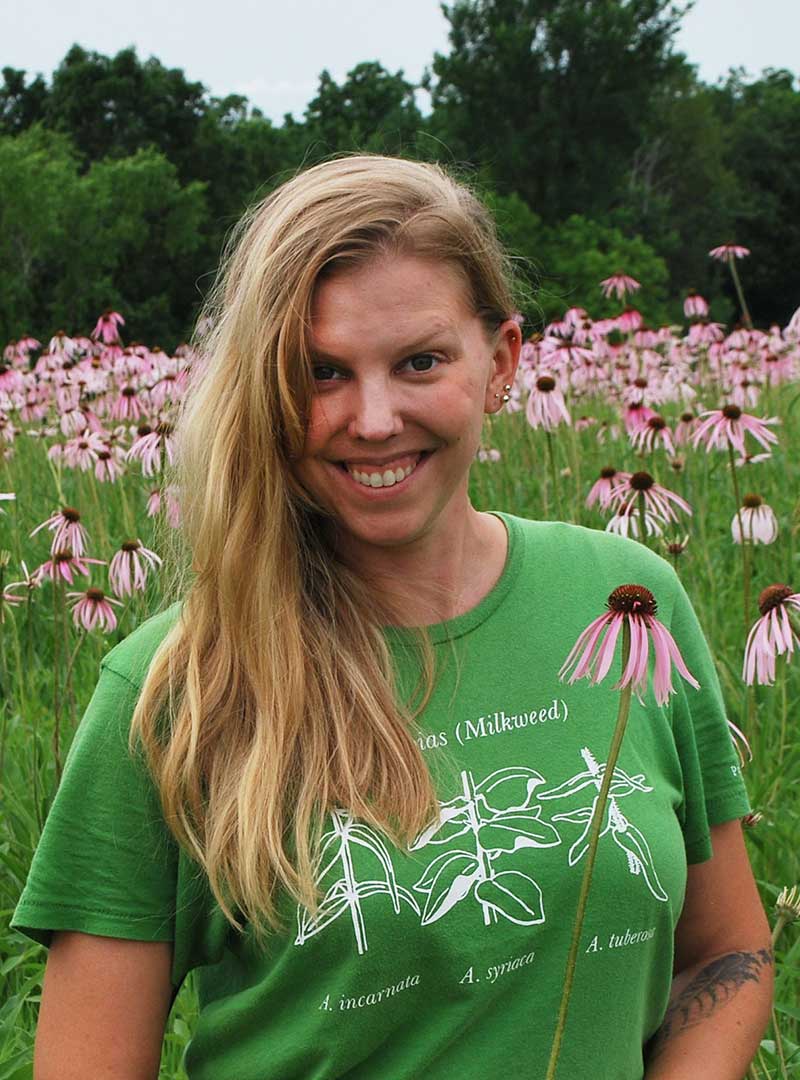 KAITLYN
With her bright smile and contagious energy, Kaitlyn brings our passion of native plants to the broader public through her work with Education and Outreach. Traveling throughout the Midwest, she inspires gardeners to be a part of the collective effort to nurture and sustain the living landscape. After hearing her speak, one attendee called her "a Force of Nature" and we couldn't agree more! She has an uncanny ability to take complex ecological concepts and communicate them in a fun and digestible way. As a local plant nerd committed to environmental conservation, she has been featured in the documentary Decoding the Driftless and the magazine Coulee Region Women. Whether it's social media or conference presentations, Kaitlyn brings her Type A personality to the table with top-notch organizational skills, attention to detail, and scientific accuracy. She excels in customer service and consulting for homeowners, landscapers, and restorationists alike; from front-yard boulevards to National Parks, no project is too small or too big for her!
Every day Kaitlyn brings her own personal security detail with her to the office, her beloved Australian Shepherd/Beagle mix named Indigo. He takes his guard dog duties quite seriously – anyone who wishes to enter her cubicle must bribe him with treats. Consider yourself warned! Outside of work, Kaitlyn is an introverted homesteader who prefers the stillness and quiet of rural life.
Contact Kaitlyn for consulting, quote requests, if you would like Prairie Moon to table at your conference, if you are looking for a speaker at your event, or if your group would like a private tour of the nursery.  kaitlyn@prairiemoon.com or 507-205-4205.
Hometown Roots: Plainview, MN
Favorite Native Plant: Common Blue Violet (Viola sororia)
Secret Skill: Studio Art