---
---
We are no longer handling sales of the Parsnip Predator. Please buy from The Prairie Enthusiasts directly.
Prairie restoration is a highly rewarding experience, though success does not come without occasional management. One of the more difficult tasks in prairie management is the suppression of invasive plant species. While many techniques have been employed to control non-native species, few are as precise and environmentally friendly as The Parsnip Predator. Developed and constructed by
The Prairie Enthusiasts
, Prairie Bluff chapter of Southern Wisconsin, this hand-adapted, specialized tool makes the removal of
Wild Parsnip
,
Queen Ann's Lace
, Burdock, Thistles, or any undesirable tap-rooted plant as straightforward as a well placed slice. By slicing, not prying, below the plants crown, the Parsnip Predator effectively severs crown buds, resulting in root death without soil disturbance.
The Parsnip Predator utilizes a compact size (3ft 2in), ergonomic, rotated handle and custom-cut, narrow blade to make slicing easy and effective, all in a tool that is durable and lightweight (2.4 lbs). The blade is made of tempered steel that can be sharpened.
Here's how The Prairie Enthusiasts adapted this tool:
Cut away the sides leaving about 3 inches of blade tapering in the middle.

Cut the tip so it was concave ("notched") for easier centering on the root.

Remounted the D-handle so it was perpendicular to the blade, making it more ergonomic, like a saw.

Marci and Jim Hess, have found great success with the Parsnip Predator. Read more on their blog: DriftlessPrairies.org

PLEASE NOTE: Use caution when managing Wild Parsnip which contains a Phytophototoxin that can cause burning, itching, stinging, and large blisters when exposed to sunlight. Be sure to wear long sleeves and gloves. Also, be sure you know the difference between invasive Wild Parsnip and non-invasive beneficial natives such as Golden Alexanders and Prairie Parsley.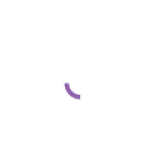 *PLEASE NOTE: we are a mail order nursery and have no retail facilities, but you may pick up your order if prior arrangements are made. Pick up orders are subject to 7.375% MN Sales Tax.
Shipping & Handling Charges
TOOL SHED and BOOKS have the shipping fee included in the cost of the item. In other words, they SHIP FREE!
Shipping Season
SEED, TOOLS and BOOKS are sent year-round. Most orders ship within a day or two upon receipt.
Delivery
We ship using USPS, UPS and Spee Dee.
FOR MORE DETAILED SHIPPING INFORMATION, INCLUDING CANADA SHIPPING RATES (SEED ONLY), PLEASE SEE 'SHIPPING' AT THE FOOTER OF THIS WEBSITE.
Details
Catalog Number

PREDAT-M