---
---
Shipping fee is included (within the contiguous US). This Austrian-made 12-inch curved, serrated grass hook, or scythe, is fitted with 4.5-inch, thick and sturdy, wooden handle. It weighs in at less than 10 oz. Our garden and field crews have used this hook for years, mostly to harvest seeds from large plants like prairie grasses, but they also use it for weeding and edging. They consider it the best larger hook on the market. Made from carbon steel, the narrow serrations are capable of cutting almost any kind of vegetation in tight spots that cannot be reached by a mower or other machinery.
For harvesting seed of smaller plants, we suggest our small seed harvesting hook.

*This very sharp tool demands caution! To prevent hand lacerations, thick gloves must be worn when using this hook. On our own tools, we grind off the sharp tip of this hook as an extra precaution. Painting the handle with a bright color can help prevent loss in the field.


1 Question asked on Grass Harvesting Hook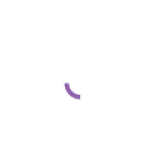 Q
Jean Chandler • July 4

is this good for left-handers?
A
Prairie Moon • July 5

Hi Jean. Yes, there should be no difference in use for a left or right-handed person. We have a left-handed Field Crew Member and she has no problem using this hook.
*PLEASE NOTE: we are a mail order nursery and have no retail facilities, but you may pick up your order if prior arrangements are made. Pick up orders are subject to 7.375% MN Sales Tax.
Shipping & Handling Charges
TOOL SHED and BOOKS have the shipping fee included in the cost of the item. In other words, they SHIP FREE!
Shipping Season
SEED, TOOLS and BOOKS are sent year-round. Most orders ship within a day or two upon receipt.
Delivery
We ship using USPS, UPS and Spee Dee.
FOR MORE DETAILED SHIPPING INFORMATION, INCLUDING CANADA SHIPPING RATES (SEED ONLY), PLEASE SEE 'SHIPPING' AT THE FOOTER OF THIS WEBSITE.
Details
Catalog Number

HOOK-M