Clear Dome for Trays - Pack of 3
---
---
Shipping fee is included (within the contiguous US).
Sold as a pack of 3.
Put this clear dome over a standard size flat, a flat in combination with an inserted tray, or just a plug tray alone. These clear domes will act like mini-greenhouses, allowing you to collect additional heat and retain moisture. This can make a huge difference when trying to start seeds indoors, especially if you have less than ideal greenhouse conditions. (Flat not included)
Overall tray dimensions = 21.5" long x 11.5" wide. Height = 2".
These domes don't snap on, but simply cover the trays. Be aware of how much potential they have to trap heat. If in a sunny room with a warmer temperature, or sitting on a heat pad, it can easily get too hot. Depending on the situation, it may make sense to prop the lid or set it so that it's ajar. If you're able to monitor it, you can leave it on and then adjust it once things heat up. We will often have the lids on for the start of the day and then remove them until night.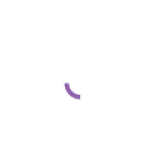 *PLEASE NOTE: we are a mail order nursery and have no retail facilities, but you may pick up your order if prior arrangements are made. Pick up orders are subject to 7.375% MN Sales Tax.
Shipping & Handling Charges
TOOL SHED and BOOKS have the shipping fee included in the cost of the item. In other words, they SHIP FREE!
Shipping Season
SEED, TOOLS and BOOKS are sent year-round. Most orders ship within a day or two upon receipt.
Delivery
We ship using USPS, UPS and Spee Dee.
FOR MORE DETAILED SHIPPING INFORMATION, INCLUDING CANADA SHIPPING RATES (SEED ONLY), PLEASE SEE 'SHIPPING' AT THE FOOTER OF THIS WEBSITE.
Details
Catalog Number

DOME-M