The Xerces Society Guide - Farming with Native Beneficial Insects
by Eric Lee-Mader, Jennifer Hopwood, Lora Morandin, Mace Vaughan and Scott Hoffman Black
---
---
By The Xerces Society
Farming with Native Beneficial Insects
The Xerces Society Guide to Ecological Pest Control Solutions
by Eric Lee-Mader, Jennifer Hopwood, Lora Morandin, Mace Vaughan and Scott Hoffman Black
Empirical research is pointing to the overwhelming pest control benefits provided by native insects. Many of these beneficial insects rely exclusively on native plants and the insect species which co-exist. Farming with Native Beneficial Insects examines the ecology of these insects while including methods for multiplying their population through habitat design and management. This guide also outlines common species of predatory insects, parasitoids and non-insect predators such as spiders, in addition to the native plant species most suitable for beneficial insects.

Lady beetles, syrphid flies, lacewings, and other beneficial insects prey upon crop pests, reducing or eliminating the need for pesticides. This comprehensive guide describes how to recognize these insects and their habitat, and how to evaluate, design, and improve habitat for them. Close-up photography and in-depth profiles familiarize you with more than 20 beneficial insects and their kin. Step-by-step illustrated instructions detail specific solutions including native plant field borders, mass insectary plantings, hedgerows, cover crops, buffer strips, beetle banks, and brush piles.
257 Pages. Our
Insectopia Seed Mix is highly recommended.


Shipping fee is included (within the contiguous US).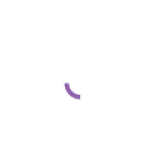 *please note, we are a mail order nursery and have no retail facilities, but you may pick up your order if prior arrangements are made. Pick up orders are subject to *MN Sales Tax.
Shipping & Handling Charges
TOOL SHED and BOOKS have the shipping fee included in the cost of the item. In other words, they SHIP FREE!
*MN State Sales Tax of 7.375% is applied for orders shipping to Minnesota only.
Shipping Season
SEED, TOOLS and BOOKS are sent year-round. Most orders ship within a day or two upon receipt.
Delivery
We ship using USPS, UPS and Spee Dee. UPS and Spee Dee are often used for expediting plant orders; they will not deliver to Post Office Box numbers, so please also include your street address if ordering plants.
FOR MORE DETAILED SHIPPING INFORMATION, INCLUDING CANADA SHIPPING RATES (SEED ONLY), PLEASE SEE 'SHIPPING' AT THE FOOTER OF THIS WEBSITE.
Details
Catalog Number

INSECT-B