Phydura All Natural Herbicide
---
---
Shipping fee is included (within the contiguous US). Phydura™ is an OMRI listed, non-selective herbicide made from natural, biodegradable ingredients (clove oil, lactic acid, potassium oleate, vinegar, and water) for herbaceous broadleaf and grass weeds including: Garlic Mustard, Burdock, Dandelion, Clover, Crabgrass, Queen Anne's Lace, Pigweed, Velvet Leaf, Ragweed, Quack Grass, Leafy Spurge and more!
Kills annual weeds within hours; perennials may need 2 or more applications to kill the roots. Phydura™ is safe around (but not on) trees, shrubs and water. Phydura™ is a non-selective contact weed killer; it will control anything it comes in contact with, but complete spray coverage is needed (enough to wet the plant, but not to the point of run-off). Phydura™ works best on actively growing plants in full sun and air temps above 70 degrees; the warmer, the better.
How much Phydura™ do I need?
For young or small weeds, mix 1 part Phydura™ to 3 parts water (3:1 ratio). Spray entire plant.

For spray application of the

diluted product,

you would need 2 gallons per 1000 sq ft. (90 gallons/acre) So then, 0.5 gallons (64oz) of undiluted Phydura™ needed per 1000 sq ft.
1 quart of product will make 4 quarts of spray. Likewise, 2.5 gallons of product will make 10 gallons of spray.
For larger or older weeds, mix 1 part Phydura™ to 2 parts water (2:1). Spray entire plant.


For lawn grass, mix 1 part Phydura™ with 2 parts water (2:1 ratio).

1 quart of product will make 3 quarts of spray. Likewise, 2.5 gallons of product will make 7.5 gallons of spray.

NOTE: we do not recommend using Phydura to kill lawn grass to prepare for a native seeding. Multiple sprayings make it impractical.
Although it is safe to enter a Phydura™ treated area when the spray has dried, we suggest waiting 24 hours before sowing seed or transplanting.
Keep the concentrate out of reach of children and pets as it can cause eye irritation. As with any spray treatment, wear safety glasses and gloves when applying. Download the SDS (Safety Data Sheet).
Ingredients: Active = Citric Acid (32%), Clove Oil (8%), Malic Acid (10%) Other = Lactose, Oleic Acid and Water (50%).
7 Questions asked on Phydura All Natural Herbicide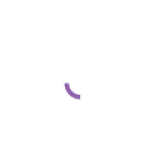 Q
Fred • April 19

Does Phydura kill the plants to the roots?
A
Prairie Moon • April 21

Hi Fred. No, but you will eventually starve the roots if you keep spraying the above ground growth. I wouldn't suggest it for extremely invasive woody and vine species like Buckthorn, Asian Bittersweet, Kudzu, Honeysuckle, etc. It's best on herbaceous plants.
Q
Sandra • May 18

Hi, how long can I use a jug of Phydura, does it loose its effect if stored for a longer time? Thanks!
A
Prairie Moon • May 20

Hi Sandra. If you avoid extremes of heat or cold, under normal conditions, Phydura will be good for 2 years minimum. If it has been sitting for even a short time, it's important to shake the container, and/or mix thoroughly before decanting. For the 2.5 gallon that weighs more, a person could just lay the jug flat on the ground and then roll it over several times. This is much easier than shaking it.
Q
Diana • August 13

Does this product kill crabgrass?
A
Prairie Moon • August 15

Hi Diana. Yes, it is non-selective so it should kill the leaves of any plant it touches. Crabgrass has a pretty extensive root system, so you may need many applications to starve the roots.
Q
Jane • August 15

Does it kill poison ivy?
A
Prairie Moon • August 18

Hi Jane. Yes, it can kill woody vines like Poison Ivy but it would require many applications. It would probably be easier to control by continuously cutting the vine at the base. (This is essentially how Phydura works on perennials: killing top growth to eventually starve the roots).
Q
Denise • May 14

Has there been success killing Lesser Celandine?
A
Prairie Moon • May 15

Hi Denise, I'm sorry but we don't have any personal experience with Phydura and Lesser Celandine. Generally speaking, Phydura works best on seedlings. If plants are mature, it can take multiple applications to be effective. Perennial species are difficult to control with Phydura as they will keep re-sprouting until you starve the root.
Q
Anne • June 23

Does this product harm/kill insects?
A
Prairie Moon • June 26

Hi Anne, The primary active ingredient in Phydura is clove oil, which according to this publication by the Xerces Society, poses a low to medium risk to bees. We recommend using this herbicide during the early morning or at dusk when pollinator activity is low to minimize the chance of contact. Directly spraying an insect would probably kill it.
Q
Daniel • November 8

Is phydura safe to control weeds in a recent seeding area?
A
Prairie Moon • November 8

Hi Daniel. As long as no seeds have germinated yet, Phydura should be safe to apply to weed foliage following the product directions. That being said, spraying Phydura this late in the season may not be optimal; this non-selective herbicide is most effective when applied during a hot, sunny day. At least in the Upper Midwest, those are rare conditions this time of year. If the weeds are already dead or going dormant, the Phydura will not have a lasting effect into the spring season.
*PLEASE NOTE: we are a mail order nursery and have no retail facilities, but you may pick up your order if prior arrangements are made. Pick up orders are subject to 7.375% MN Sales Tax.
Shipping & Handling Charges
TOOL SHED and BOOKS have the shipping fee included in the cost of the item. In other words, they SHIP FREE!
Shipping Season
SEED, TOOLS and BOOKS are sent year-round. Most orders ship within a day or two upon receipt.
Delivery
We ship using USPS, UPS and Spee Dee.
FOR MORE DETAILED SHIPPING INFORMATION, INCLUDING CANADA SHIPPING RATES (SEED ONLY), PLEASE SEE 'SHIPPING' AT THE FOOTER OF THIS WEBSITE.
Details
Catalog Number

PHYDU