Phydura All Natural Herbicide
---
---
Phydura™ is an OMRI listed non-selective herbicide made from natural, biodegradable ingredients: clove oil, lactic acid, potassium oleate, vinegar, and water for herbaceous broadleaf and grass weeds including:
Garlic Mustard, Burdock, Dandelion, Clover, Crabgrass, Queen Ann's Lace, Pigweed, Velvet Leaf, Ragweed, Quack Grass, Leafy Spurge and more!

Kills annual weeds within hours; perennials may need 2 or more applications to kill the roots. Phydura™ is safe around (but not on) water, trees and shrubs. For young or small weeds, mix one part Phydura™ to 3 parts water. Spray entire plant. For larger or older weeds, mix one part Phydura™ to 2 parts water. Spray entire plant. For best results, spray in full sun in the afternoon. Phydura™ works best if temps are above 60 degrees, the plant is actively growing, and it is sprayed enough to wet the plant (but no need to soak it to the point of run-off).
Although it is safe to enter a Phydura™ treated area when the spray has dried, keep the concentrate out of reach of children and pets as it can cause eye irritation. As with any spray treatment, wear safety glasses and gloves when applying. Download the SDS (Safety Data Sheet). Shipping fee is included (within the contiguous US).

Ingredients: Active = Citric Acid (32%), Clove Oil (8%), Malic Acid (10%) Other = Lactose, Oleic Acid and Water (50%).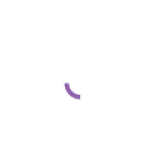 *PLEASE NOTE: we are a mail order nursery and have no retail facilities, but you may pick up your order if prior arrangements are made. Pick up orders are subject to 7.375% MN Sales Tax.
Shipping & Handling Charges
TOOL SHED and BOOKS have the shipping fee included in the cost of the item. In other words, they SHIP FREE!
Shipping Season
SEED, TOOLS and BOOKS are sent year-round. Most orders ship within a day or two upon receipt.
Delivery
We ship using USPS, UPS and Spee Dee.
FOR MORE DETAILED SHIPPING INFORMATION, INCLUDING CANADA SHIPPING RATES (SEED ONLY), PLEASE SEE 'SHIPPING' AT THE FOOTER OF THIS WEBSITE.
Details
Catalog Number

PHYDU