Native Bee Shelter with Tubes - Large
---
---
Shipping fee is included (within the contiguous US).
This Native Bee Nesting Shelter is
made exclusively for Prairie Moon, by Timber Wolf Woodshop in Illinois
, using quality grade U.S. pine. With all joints glued and nail holes filled, this native bee house will provide a viable nesting site for native bees, and a fixture of interest and enjoyment, for many years.
The Native Bee Nesting Shelter measures 12.0" Long, 9.25" Tall and 7.5" Wide, and includes 200 closed-end paper nesting tubes, which are
100% U.S. Made
in Michigan. The paper tubes are 6" long and packed in a range of diameters (6,7 and 8mm), to accommodate a variety of native bee species. (
Refill tubes
are available and ship year-round.)
Also included is a stainless steel hanging loop (not attached) and directions for preparing and maintaining your native bee house
(download pdf)
. To increase the weather resistance and to ensure long viability, the Native Bee Nesting Shelter should be treated with mineral oil or painted with latex based paint.
Environmental stresses are pushing many of our native pollinators to the edge of ecological collapse. The affects of habitat loss, fragmentation, alien species, climate change and pesticide use are negatively impacting pollinators in substantial and rapidly increasing ways. Your efforts can help to slow these trends by joining the movement to Bring Back The Pollinators. Additional resources regarding native pollinators can be found through the Xerces Society for Invertebrate Conservation website at
xerces.org
You can begin helping pollinators right away by conserving native habitat, gardening with native plant species, avoiding pesticide use, and by providing native bees with secure nesting sites. Whether setting up dedicated bee houses or simply leaving open soil and deadfall for bees, your assistance in fostering nesting habitat is key to curbing the decline of native pollinators.
1 Question asked on Native Bee Shelter with Tubes - Large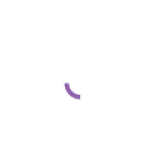 Q
Anne • 08/17/2018

I bought this bee house about 2 yrs ago and it has attracted only a few bees in my urban yard. I think i need to order some bees. Where would you suggest i go?
*PLEASE NOTE: we are a mail order nursery and have no retail facilities, but you may pick up your order if prior arrangements are made. Pick up orders are subject to **MN Sales Tax.
Shipping & Handling Charges
TOOL SHED and BOOKS have the shipping fee included in the cost of the item. In other words, they SHIP FREE!
**MN State Sales Tax of 7.375% is applied for orders shipping to Minnesota only.
Shipping Season
SEED, TOOLS and BOOKS are sent year-round. Most orders ship within a day or two upon receipt.
Delivery
We ship using USPS, UPS and Spee Dee.
FOR MORE DETAILED SHIPPING INFORMATION, INCLUDING CANADA SHIPPING RATES (SEED ONLY), PLEASE SEE 'SHIPPING' AT THE FOOTER OF THIS WEBSITE.
Details
Catalog Number

BEEHOUSE-M