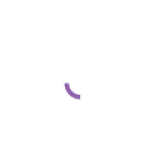 ---
---
These low cost aluminum tags are the
best product we have found
to keep important information recorded for plants in the garden. They will not rust and weather much slower than plastic tags. Size is 1.0" x 3.375" and they can be ordered in bundles of 25, 50, or 100. They are made in the U.S.A, come with a wire fastener, and can be embossed with a pen on one or both sides.
Shipping fee is included (within the contiguous US).
4 Questions asked on Permanent Garden Tags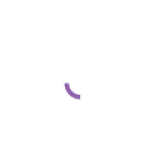 Q
SmootZero • May 11

How do you write on them? Do you need a special tool?
A
Prairie Moon • May 11

No special tool needed. We use just a ballpoint pen. Press the pen into the aluminum and your words are permanently embossed on the tag.
Q
Will • August 8

Where could I get something like the stakes that are pictured?
A
Prairie Moon • August 8

The yellow metal pole pictured in photo #5 above, our Outdoor Operations Mgr just got at a Farm Supply store locally and he drilled the holes himself to secure the wire for the tag.
Q
Mary • May 22

Other than buying a dowel and drilling a hole, how would you suggest using these. I am disappointed in their application! Thanks.
A
Prairie Moon • May 24

Hi Mary! We have used the tags in a variety of ways here – I've loaded more photos to this product page.

1. We have found metal garden stakes/poles that have a loop or hole at the end (like you see in the Penstemon and Cinna photo).

2. We have also had success just wrapping the wire around a PVC pipe in a garden bed and they have remained for years.

3. We have stapled them into fabric to mark our fields because poles get in the way of the mower.

That said, if you would like to return your unused tags, we can apply a full refund when they arrive back to us.
Q
Sandy • March 10

How can I get the typeface print on the garden tags, as shown in the Pale Beardtongue photo?
A
Prairie Moon • March 11

The typeface was created with metalworking letters, like these: Letter and Number Set
*PLEASE NOTE: we are a mail order nursery and have no retail facilities, but you may pick up your order if prior arrangements are made. Pick up orders are subject to 7.375% MN Sales Tax.
Shipping & Handling Charges
TOOL SHED and BOOKS have the shipping fee included in the cost of the item. In other words, they SHIP FREE!
Shipping Season
SEED, TOOLS and BOOKS are sent year-round. Most orders ship within a day or two upon receipt.
Delivery
We ship using USPS, UPS and Spee Dee.
FOR MORE DETAILED SHIPPING INFORMATION, INCLUDING CANADA SHIPPING RATES (SEED ONLY), PLEASE SEE 'SHIPPING' AT THE FOOTER OF THIS WEBSITE.
Details
Catalog Number

TAGS