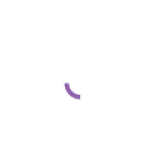 ---
---
Mycorrhizal Inoculum for Exposed Subsoil, sold by the lb.
Shipping fee is included (within the contiguous US).
For use on sites where topsoil is missing or highly disturbed from construction or erosion. The mycorrhizal fungi forms a symbiotic relationship with most species of plants, allowing healthier growth.

Store under cool, dry conditions (refrigerator) if not using immediately. Do not expose to direct sunlight for long periods of time. CAUTION!: Always wear a dust mask when handling.

Nursery Medium: Evenly blend 5 lbs per cubic yard.

Seeding Rates: Use 1.4 lbs per 1,000 sq ft, or 60 lbs per acre.

Broadcast and Till (see photos): Evenly distribute over area (if applying at the same time of your native seed, inoculant should go on after seed). Cover the exposed seed and inocululant with light raking or apply a light cover of topsoil or other organic matter.

Hydroseeding: Apply in the first pass with seed and a controlled release or organic fertilizer. A second pass with mulch to lightly cover the exposed seed and inoculant is recommended.

Seed Drilling: Incorporate in the soil at a depth set for native seed.

Row Crop: Side dress seed furrows or transplants at rates of 5 - 8 lbs./acre on 30 - 40 inch spaced rows.

*call for special pricing on very large orders.
4 Questions asked on Mycorrhizal Inoculum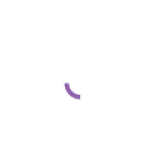 Q
Paul • June 4

When is the best time to apply the myco? Just before the last rototill? If it is incorporated into the soil will the last glyphosate treatment affect the myco? Cheers
A
Prairie Moon • June 5

Hi Paul. Plan to put the Mycorrhizal Inoculum on the soil as close to seeding time as possible, even after seeding since inoculum needs to associate with forming plant roots, and extended sun exposure is not good for it. No, we don't believe glyphosate will affect the mycorrhizal fungi. Certainly wait a few days and let the herbicide work before you seed and apply the inoculum.
Q
Mandy • July 8

Does this contain both endo and ectomycorrhizae?
A
Prairie Moon • July 9

Hi Mandy. I reached out to our supplier on this and this was their answer: "It contains a single species of endomycorrhizae, meaning that when it colonizes plant roots it actually penetrates the cell wall of the root cells, creating an effective pathway for transport of moisture and nutrients from the soil to the plant. Specifically, the species is Rhizophagus intraradices." I hope this is what you were looking for.
Q
Gaurav • July 27

I am in the process of wiping my lawn clean via the occulation/solarization process. I have also lightly cultivated the soil to dethatch the dead grass. My intent next spring is to replace the dead lawn with a mix of Blue Grama, Buffalo, Little Blue Stem and Side Oats Grama...with a few wildflowers thrown in. Would the addition of Mycorrhizal Inoculum at seeding time help? Please advise...
A
Prairie Moon • July 27

Hi Gaurav, Adding this inoculum could help replenish some of the soil life that was damaged during solarization and cultivation. However, there is research showing that mycorrhizal inoculants only make a significant difference for prairie establishment under very poor soil conditions (very low nutrient availability), so I don't think it will be necessary in your case.
Q
Terry • December 1

Can you clarify application timeframe for my situation, please? I am purchasing several of your flower seed varieties requiring cold stratification that I plan to scatter when I get them (late fall, 2022, ~ 6,600 ft altitude Colorado) to an area of very poor soil condition due to construction/disruption. Would this inoculum need to be added in the Spring so as not to kill it with our cold/winter coming up? Or should it be applied after the seed as you recommend under other circumstances? Thanks.
A
Prairie Moon • December 1

Sure thing, Terry! Mycorrhizal Inoculum will not be harmed by the cold, so a late fall sowing directly after broadcasting your native seed is fine. Hot, dry conditions would be more worrisome.
*PLEASE NOTE: we are a mail order nursery and have no retail facilities, but you may pick up your order if prior arrangements are made. Pick up orders are subject to 7.375% MN Sales Tax.
Shipping & Handling Charges
TOOL SHED and BOOKS have the shipping fee included in the cost of the item. In other words, they SHIP FREE!
Shipping Season
SEED, TOOLS and BOOKS are sent year-round. Most orders ship within a day or two upon receipt.
Delivery
We ship using USPS, UPS and Spee Dee.
FOR MORE DETAILED SHIPPING INFORMATION, INCLUDING CANADA SHIPPING RATES (SEED ONLY), PLEASE SEE 'SHIPPING' AT THE FOOTER OF THIS WEBSITE.
Details
Catalog Number

AM120-M